Creekside Lofts in Denver is a resort-style development set in lovely grounds next to Cherry Creek. This relaxed, friendly complex offers a high standard of construction décor and service and that's just the beginning!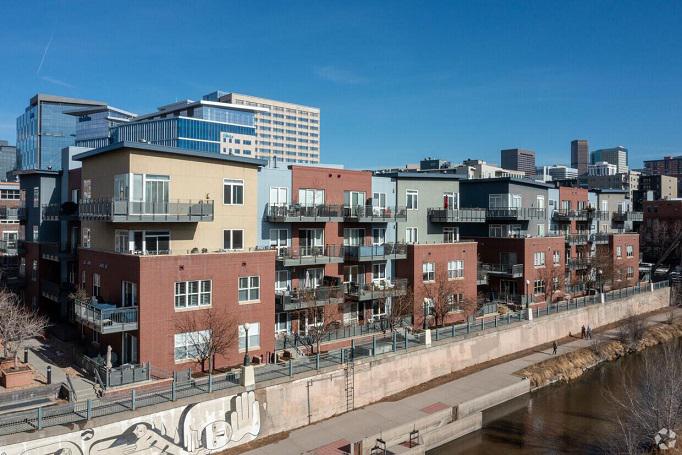 The apartments enjoy relaxed, neutral decoration, large windows that let in a lot of natural light and plenty of living space. The kitchen and bathroom are both of a high standard and include some premium features. There is parking, plenty of storage, ceiling fans and wooden flooring in some apartments too.
The Creekside Lofts offer a lot for the money. The intent is very much on making you feel as comfortable and as relaxed as possible and they succeed. Available amenities include parking, fitness center, resort-style pool, spa, hot tub, basketball court, volleyball court, clubhouse, games room, BBQ area and laundry facilities.
The location is excellent, south east of Denver and surrounded by parks and Cherry Creek. You're a short drive away from Downtown Denver but still within reach of everything. There are retail outlets, restaurants, bars, coffee shops and plenty of entertainment options around, as well as major transport routes in and out of the city.
Amenities include:
Large windows
Balcony
High quality kitchen and bathroom
Large closets
Laundry amenities
Large living space
Building Amenities:
Lovely grounds
Gated access
Fitness center
Swimming pool
Spa
Hot tub
Picnic area
Parking
Games room
Dog park
Pet friendly
Related Posts