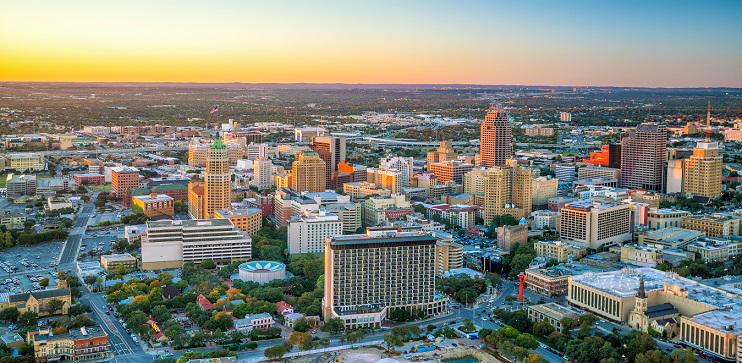 San Antonio is a place where all five senses get the pleasure of indulging in the experience of Native America, Old Mexico, and the Wild West as they all blend together effortlessly to create this brilliant city. Every year more then eight million people come to visit the shining star of Texas, and it is not difficult to see why. The city has many historic landmarks, parks, and exhibits that are definitely worth seeing. Old or young San Antonio has something to offer everyone.
For the Family visiting or just moving to San Antonio, you will not be disappointed with the amazing array of exciting attractions that will keep the whole family entertained for hours on end!
Sea World San Antonio is absolute a must see. It is a unique experience for all ages. Your children will be enthralled with all that sea world has to offer. From the whale and dolphin shows, and roller coasters, to the swimming pool your family will definitely have a fantastic time here.

Schlitterbahn Water park Resort

 provides hours of fun and entertainment to the whole family! More than 40 water attractions at the original New Braunfels location keep you just damp enough throughout the day. There's plenty of kid-friendly H2O here, including the
Schlitterbahn Waterpark Resort
Hansel and Gretel Kiddie Park and the Pizza Hot Tub (see it to believe it). Now, what could be more fun then that?
Make sure you pay a visit to 

Six Flags Fiesta Texas

! A 200-acre park featuring awesome rides, great shows, and incredible attractions, plus White Water Bay water park which is completely free with admission to the regular park!
For those of you who are Night Owls, the city supplies fun and exciting entertainment in the evenings. There is a wide variety of restaurants, bars, night clubs, and more. There are also many shops to choose from in the different towns that you travel to in this large city. The options for night entertainment are nearly endless.

Ivy Rooftop

 is an upscale bar and lounge that offers a lot by way of entertainment to its guests. Indoors, cool green walls, cushy comfy couches and light fixtures that have taken the form of birds' nests invite clientèle to gather mingle and chat. Cushion-filled cabanas and a carved replica banyan tree are the outdoor centerpieces, all set on top of aged hardwood floor beams. The IVY is a perfect place for relaxing and poseur-free partying
The Bonham Exchange is San Antonio's premiere dance club. This club is home to three dance floors and four bars , which have taken over the 115-year-old building, attracting a refreshingly diverse crowd to the longstanding local favorite. Daily drink specials are available; there's no cover charge for patrons 21 and over before 10pm.

The Whispering Waters Day Spa

 is the perfect place for tranquility and relaxation. With a unique and peaceful environment, friendly and competent staff, Whispering Waters is sure to exceed your expectations. So come in, close your eyes, and drift away into lovely physical, emotional, and mental escape as the staff pampers you.

River Walk

 also provides an incomparable calming sensation. Located one full story beneath the ground level of downtown San Antonio, the River Walk is a full-blown tourist attraction in its own right. This idyllic pedestrian thoroughfare links many of the city's major
Riverwalk San Antonio
attractions, from Rivercenter Mall to the Alamo itself. Its also lined with a number of notable tourist destinations, including some of San Antonio's finest restaurants, bars, and shops. In the spring, during the city's Fiesta San Antonio celebration, the River Parade is something to behold. Elaborate floats can be seen all up and down the river.
If you are seeking peace and equanimity then a trip to the 

Japanese Tea Gardens

, is exactly what you need. The Tea Gardens are a place where people can relax amidst beautiful floral plantings, goldfish and koi ponds, view cranes which supposedly bring good luck, and lots more.
When staying in San Antonio you should absolutely check out the vacation rentals, if you are here simply for a visit. Or the furnished apartments and corporate housing if you are planning on staying a while.San Antonio has so many options to offer as you enjoy your time in this lovely city, and seek out your dream home.
Related Posts