furnished rentals in Denver, Colorado starting at $110/day*
contact leasing to check current availability
call (866) 285-0993 or click below
*Average Daily Prices For This Area
1 Month Lease – call for current rates
2 Month Lease – call for current rates
3 Months or more from $110/day

Denver is the large city in Colorado as well as the state capital. The city nestles in the South Platte River Valley on the west of the High Plains and east of the Rocky Mountains.
Known as the Mile High City, Denver is 5280 feet above sea level, offering a unique climate and amazing opportunities for living the outdoor life.
History of Denver
Denver was originally settled as part of the Pike's Peak Gold Rush in 1858. It began as a mining settlement on the South Platte River. It was settled for a while before being abandoned.
A short while later, General William Larimer and Captain Jonathan Cox, Esquire, claimed land opposite Auraria, which residents had left the original site in favor of. Larimer named the new settlement after James W Denver, the Kansas Territorial Governor, but Denver had left office.
Larimer sold parcels of land to build a frontier town serving miners and new immigrants and grew steadily from there.
Once the Leavenworth & Pike's Peak Express set up a route into Denver, money and people began arriving, boosted by the arrival of Western Union in 1863 and Denver Pacific in 1870.
From there, the city grew to include lumber, farming, livestock and manufacturing alongside mining to create a robust economy that could survive and thrive.
Transport in Denver
Denver is very well served by transport links in and out of the city.
Arrive by air and you'll likely use Denver International Airport (DEN). It's a few miles northeast of the city and linked via road and rail.
Bus services in Denver are mainly run by Greyhound and Autobus Americanos.
The Amtrak California Zephyr stops at Denver Union Station once per day on its way to Chicago.
Local rail and buses are run by RTD and cover move of the metro area.
Road links include I-25, I-70, U.S. Highway 36, U.S. Highway 40, C-470, E-470 and Northwest Parkway.
Denver is one of the few cities that are genuinely navigable by bicycle. It has hundreds of miles of trails and bike routes throughout the city, making it possible to commute on two wheels as well as four.
Major employers in Denver
Denver has a very diverse economy with many major companies having a presence here.
Major employers in Denver include University of Colorado-Boulder, Lockheed Martin Space Systems, Western Union Co, Denver Health, Children's Hospital Colorado, Lumen Technologies Inc, UCHealth-University of CO Hospital, Schriever Air Force Base, University of Boulder, UCHealth Memorial Hosp North, Colorado State Judicial, Coors Brewing Co, Regents of the Univ of CO, University of Colorado Health, Aspen Skiing Co, Aspen Snowmass, Aurora Municipal Ctr, Great-West Life & Annuity Ins, National Renewable Energy, Regional Transportation, UCHealth Mary Lou Beshears, Parkview Medical Ctr Foundation, Boulder County and Compassion International.
Areas and neighborhoods of Denver
Denver has a diverse mix of neighborhoods that make it a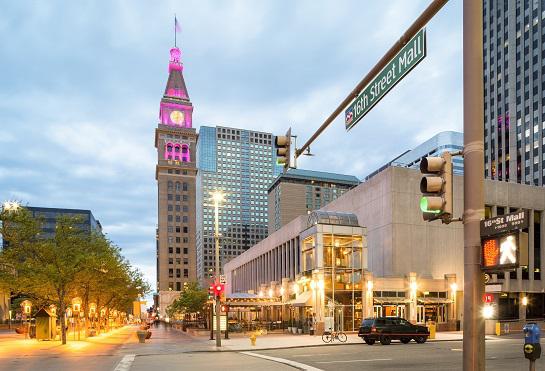 very interesting place to live.
They include Baker, Capitol Hill, Central Business District, Cheesman Park, Cherry Creek, City Park, City Park West, Civic Center, Congress Park, Country Club, Lincoln Park, North Capitol Hill, Speer, Union Station, East, Belcaro, Cory-Merrill, East Colfax, Hale, Hilltop, Indian Creek, Lowry, Montclair, Park Hill, Virginia Village, Washington Virginia Vale, Windsor, North, Clayton, Cole, Elyria-Swansea, Five Points, Globeville, North Park Hill, Skyland, South Park Hill, Whittier, Northeast, Central Park, Denver International Airport, Gateway/Green Valley Ranch, Montbello, Northeast Park Hill, Northwest and Auraria.
Popular attractions in Denver
Denver has lots of attractions, some of which include Colorado State Capitol, Union Station and Lower Downtown, The Blue Bear, 16th Street Mall, Denver Art Museum, Larimer Square, History Colorado Center, Pepsi Center, Denver Mint, Downtown Aquarium, Denver Museum of Nature and Science, Denver Zoo, Denver Botanic Gardens, Elitch Gardens Theme and Water Park, Washington Park, Cherry Creek Shopping District, Cherry Creek State Park and Red Rocks Park and Amphitheatre.