Five things to see & do while working in D.C.
Click here to view our furnished short-lease D.C. lodging.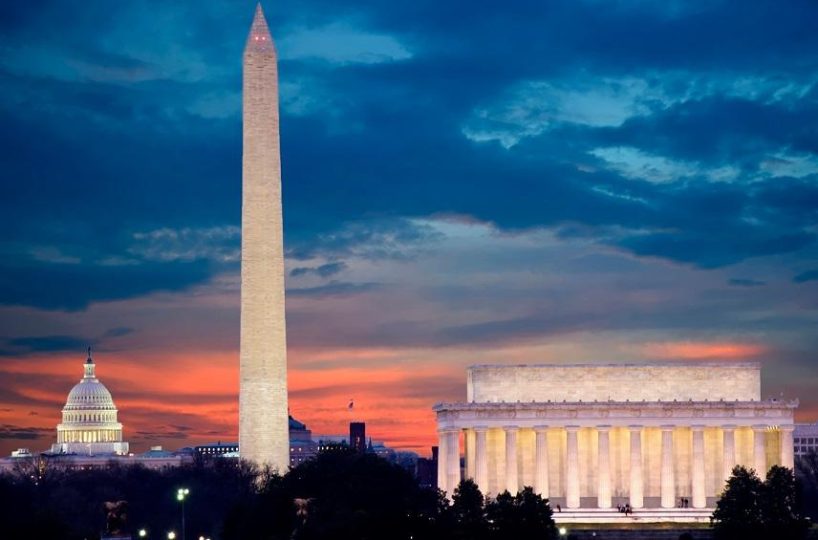 Washington D.C. is an exceptionally popular city for our choice selection of corporate housing. The steady employment in the area, the number of government departments, lobbyists and other interested organizations that call the capital home means there is a lively cultural scene and lots of things to see and do. If you're working in Washington for a while, here are some things to see and do.
Given that this is the nation's capital, Washington has lots of historical monuments. Lincoln Memorial is probably the main one to ensure you see. It is iconic and is a nice place to spend time. The statue of Abe is of course worth seeing but even spending an hour sitting by the water or people watching. Visiting at night also adds an extra dimension.
The Smithsonian National Air and Space Museum is an easy way to lose a day looking at the thousands of exhibits. Highlights include Amelia Earhart's Lockheed Vega 5B, Charles Lindbergh's Spirit of St. Louis and Wilbur and Orville Wright's 1903 Wright Flyer to name just a few. There is also a very cool flight simulator and an IMAX theater to change the pace.
It is essential to arrive early as it is going to take a while to see everything but also the crowds are smaller the earlier you start.
The Tidal Basin is lovely at any time of year but especially springtime and fall. It is a 2 mile wide pond surrounded by cherry trees. There is of course the Thomas Jefferson Memorial, the Franklin Delano Roosevelt Memorial and the Martin Luther King, Jr. Memorial to see but hiring a boat for an hour and rowing across the pond is a very relaxing way to spend an afternoon.
The John F. Kennedy Center for the Performing Arts is another Washington highlight that should not be missed. The center is home to the National Symphony Orchestra, the Suzanne Farrell Ballet and the Washington National Opera as well as smaller performance companies. It holds regular performances across the year and also has free guided tours several times a day.
No visit to our capital would be complete without seeing the U.S. Capitol and the Library of Congress. Not only is it the grandest building in the city, it is also the most fascinating. You should reserve your spot well in advance if you want to see everything, otherwise the Rotunda and U.S. Capitol Visitor Center has a lot to see. The Capitol is open most days and gets very busy for obvious reasons.
The Library of Congress is down East Capitol Street or along the tunnel. It holds over 164 million printed works and is regarded as the largest library in the world. The library offers guided tours which are well worth trying as there is simply too much to see and explore without a little help.
There are hundreds of venues in Washington D.C. to visit but only a few are regarded as 'must-see'. The five listed above are definitely five of those. If you're staying with us in the capital, there is a whole lot to see and explore. We hope you enjoy it!
Related Posts