furnished rentals in Las Vegas, Nevada starting at $99/day*
Las Vegas corporate housing
contact leasing to check current availability
call (866) 285-0993 or click below
*Average Daily Prices For This Area
1 Month Lease – call for current rates
2 Month Lease – call for current rates
3 Months or more from $99/day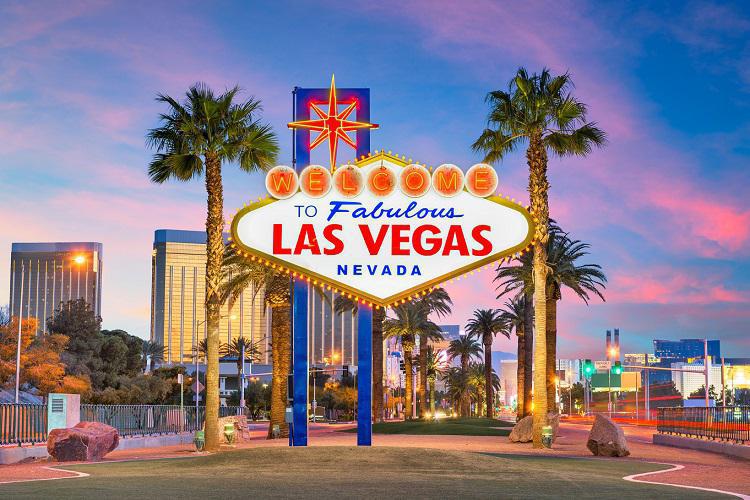 Las Vegas city overview
Las Vegas needs no introduction. One of the most famous, or infamous, cities in the country. Alternatively called Sin City, The Gambling Capital of the World, America's Playground or the City of Lights, there is something here for everyone. Home to around 650,000 people, it is a jewel in the desert.
Brief history of Las Vegas
The area where the city now stands was apparently discovered by a Mexican scout called Rafael Rivera who was on his way from Los Angeles along the Spanish Trail. The areas was grass plains so was called Las Vegas which is Spanish for 'The Meadows'.
European settlers arrived in 1840 and built The Mormont Fort which was soon abandoned. It wasn't until 1905 that more people came when 110 acres of land was sold to create what would become downtown Las Vegas. The San Pedro, Los Angeles and Salt Lake railroad also arrived in town that same year. Las Vegas was officially recognized as a city in 1911.
Nellis Air Force Base arrived in 1941 as a gunnery school for the Army Air Corps. It wasn't until the war was over that gambling and leisure arrived. The infamous Nevada Test Site also featured heavily in local culture until nuclear testing stopped. People could stand on The Strip and watch the mushroom clouds of nuclear explosions from the 65 miles from the site. This coined the term 'The Up and Atom City'.
Then during the 1960s the city exploded with companies and entrepreneurs all moving in to build hotels and casinos. Supporting industries soon followed and the city gradually spread to include more than just the Strip.
Crime also followed and dominated headlines and business in the city for a while. After huge efforts, organized crime loosened its grip and either disappeared or learned to live below the radar.
Doing business in Las Vegas
Las Vegas is mainly built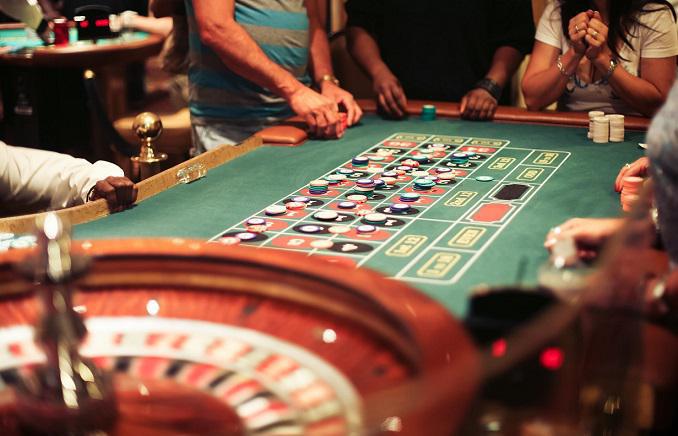 around gaming. It is the strongest part of the local economy with tourism coming a close second. The convention business is also huge here. There is no real industry or manufacturing here and most businesses present are owned by or support the hotels and casinos.
Other highlights of Las Vegas
People predominantly come to Vegas for the hotels, casinos or conferences. There is a rich art scene here too with the Neon Museum, The Mob Museum, Las Vegas Natural History Museum, the DISCOVERY Children's Museum, the Nevada State Museum and the Old Las Vegas Mormon State Historic Park.
There is also the annual Las Vegas Film Festival, Las Vegas Academy of International Studies, Performing and Visual Arts and Smith Center for the Performing Arts which all offer performances and schooling for those with aptitude.
City character
Las Vegas is a city of two sides. If you live and work here, it is hot and hard work. Most hotels and casinos run 24/7 so there are a lot of shift workers and those who only work at night. That can mean some areas of the city are quiet during the day. If you're here temporarily, either working or as a tourist, your every desire can be met and every appetite satisfied.
Things have cleaned up a lot over the years and many of the seedier sides of the city have gone or been pushed out. Now, Las Vegas is mostly clean fun and is safe for solo travelers or families.
Neighborhoods
Las Vegas is made of up lots of neighborhoods including:
Angel Park Lindell, Buffalo, Centennial Hills, Charleston Heights, Cultural Corridor, Desert Shores, Downtown, Downtown East, East Las Vegas, Huntridge, Kyle Canyon, Lone Mountain, Meadows Village, Michael Way, North Cheyenne, North Last Vegas, Pioneer Park, Rancho Charleston, Sheep Mountain, Summerlin North, Sun City Summerlin, Sunrise, The Lakes, Tule Springs, Twin Lakes, Umc and West Las Vegas.